DUCKHORN VINEYARDS HITS MANCINI BEVERAGE
You may or may not have already heard the good news. Either way, we're here to remind you that Mancini Beverage is now offering Duckhorn Vineyard products. Adding seven new wineries to our portfolio, we have made it easy for you to learn more about each one so you can choose your favorite..but good luck with that!
Duckhorn Vineyards Napa Valley—Founded by Dan and Margaret Duckhorn in 1976, Duckhorn Vineyards is one of Napa Valley's Iconic wine brands.
Decoy Sonoma County–-From estate grapes to French Oak barrels, Decoy applies over four decades of winemaking skill to bring serious wines to wine lovers everywhere.
Migration Vineyards Sonoma Coast—Cool-climate Chardonnay and Pinot Noir from the legendary Sonoma Coast offering a refined style that balances vibrancy and finesse.
Canvasback Red Mountain, WA—Cabernet Sauvignon with depth and sophistication from Red Mountain, the home some of Washington State's most celebrated vineyards.
Goldeneye Vineyards Anderson Valley—World renowned wines from Anderson Valley's first dedicated Pinot Noir producer.
Paraduxx Napa Valley—Devoted to crafting robust and compelling blends that capture the essence of their Napa Valley territory.
Calera Central Coast–Founded by Josh Jensen, a pioneer of American Pinot Noir, Calera has helped to establish the Central Coast as one of California's premier wine regions.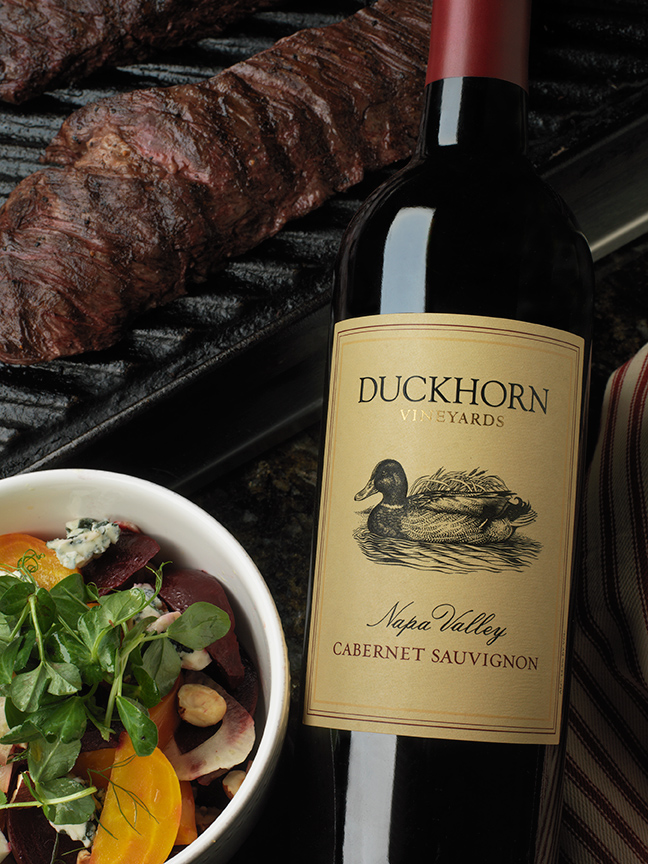 On account of today being National Red Wine Day, we are shining the spotlight on Duckhorn Vineyards' Cabernet Sauvignon (pictured above). Production started in 1978, blending fruit from estate vineyards and top Napa Valley growers. Having the perfect balance of fruit, oak and tannins while also blending in Merlot. This rich and intense red wine offers convenience in its youth and worthiness of cellaring.