WELCOME TO THE FAMILY – PHILLIPS DISTILLING COMPANY
Mancini Beverage is excited to announce that we have welcomed Phillips Distilling Company to our family! Products are available in Rhode Island.
---
"Phillips Distilling Company has been at the forefront of next-generation drinking for over a hundred years. Our history provides to us a depth of experience, but longevity has not dampened our aspiration to be the leading innovator of preferred spirits brands in the Heartland. We are brand builders, using a consumer-centric approach as we strive to satisfy consumer needs, preferences, and ever-changing tastes. And, we're proud to note the results, evident in the quality products we create across a myriad of spirits categories spanning the globe."
---
UV Vodka
Vodka, Flavored Vodka, RTS
Each of the colorful bottles of UV is American made, naturally flavored and distilled 4 times for a variety of delicious tastes you can easily add to any day. And that's a quality that's tough to find in other vodkas.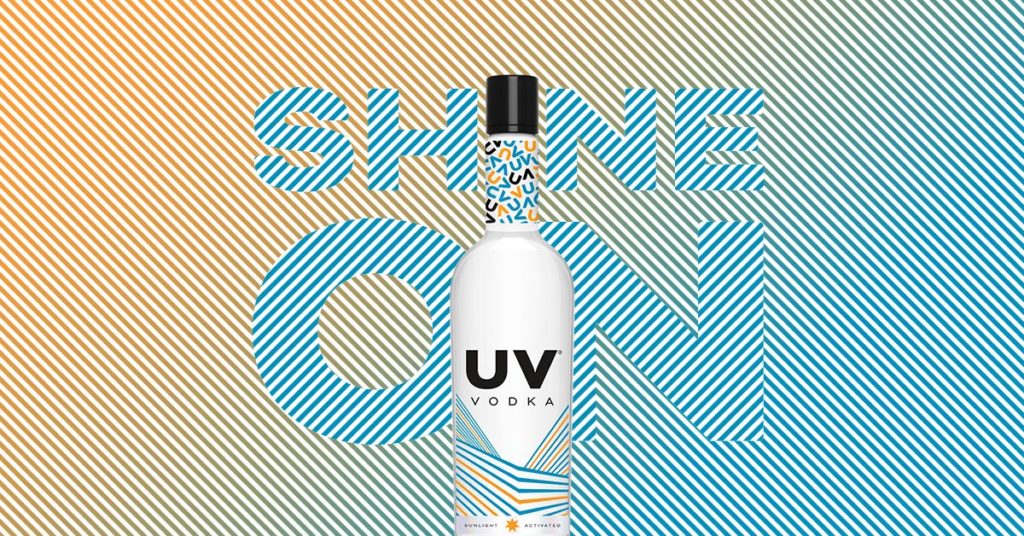 ---
Prairie Organic Spirits
Vodka, Flavored Vodka, Gin, RTS
Every premium sip of Prairie Organic Spirits is bottled up with the best of the Midwest. These organic farm crafted spirits are made with 100% USDA certified organic corn, and each batch is taste-tested by the Guardians of Prairie until it reaches next-level perfection. This means you can 100% count on enjoying it for all of the right reasons: it's sustainable and delicious.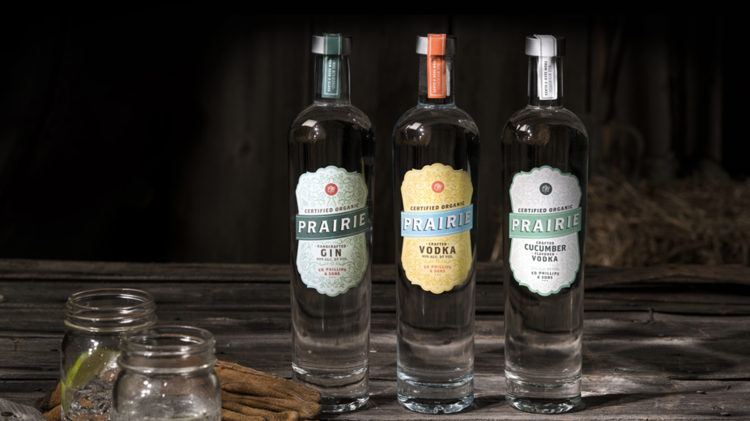 ---
Revel Stoke Whisky
Canadian Whisky, Flavored Whisky
Revel Stoke is a call to celebrate good times, offering a wide ranges of whiskies that let you drink wild and run free. Decidedly out of the mainstream, it offers an alternative to the connoisseurship and snobbery of the whisky category, inviting you to live life on your own terms.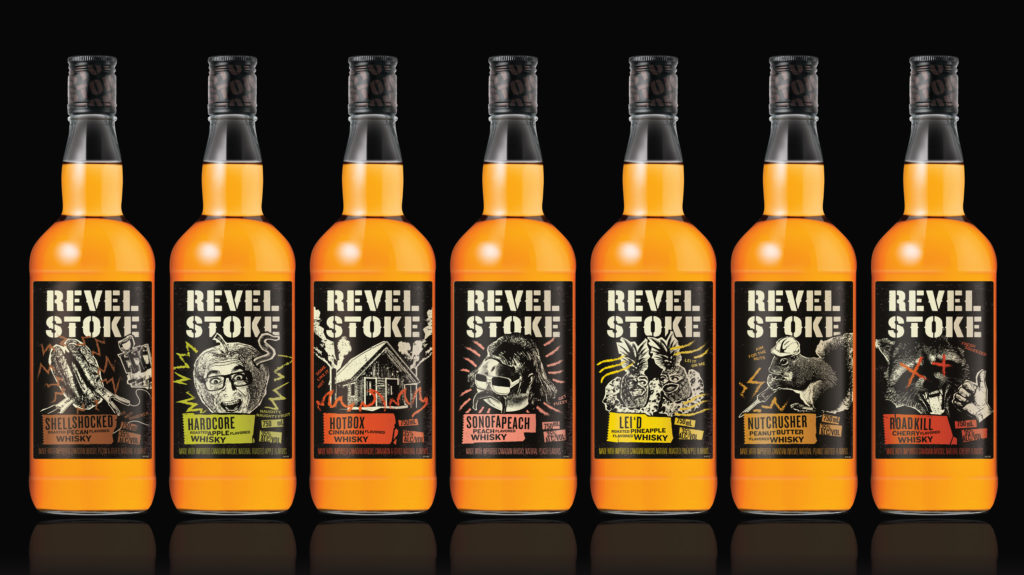 ---
Phillips
Liqueur, Schnapps, Spirits, RTS
As one of America's oldest family-owned spirits companies, Phillips has been at the forefront of the next generation of drinking for more than 100 years. Today their products represent their passion for quality, craft and exceptional taste. Cheers to that.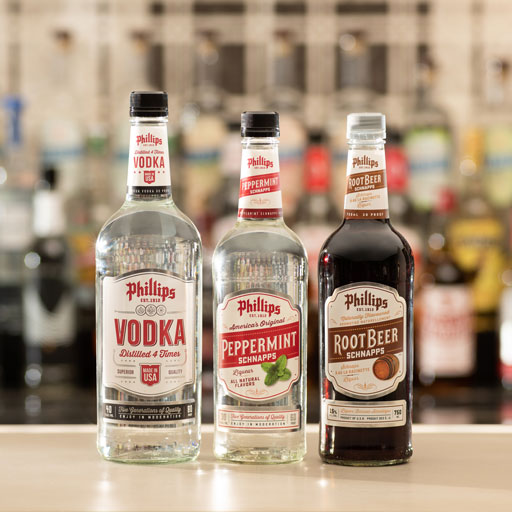 ---
Kamora
Liqueur
Kamora is a rich coffee liqueur that energizes the night because it is made with real Mexican coffee and premium spirits.

---
Leroux
Brandy, Liqueur, Schanpps

The Leroux family began distilling over 100 years ago, originally in Belgium. Today, Leroux is a national standard for exceptional flavored brandies, liqueurs and schnapps, made in the US with the finest natural ingredients.

---
Trader Vics
Flavored Rum, Cordials, RTS
Back in 1934, Trader "Vic" Bergeron embarked on an island adventure to explore the world of rums & culture of tiki. When he returned to the U.S. with his newfound knowledge of rums, exotic flavors, and love of island culture, he was inspired to invent the original mai tai.
Now, over 80 years later, his legacy continues by crafting a line of rums for those who drink tiki & enjoy crafting cocktails at home, allowing a bit of escape with every cocktail mixed.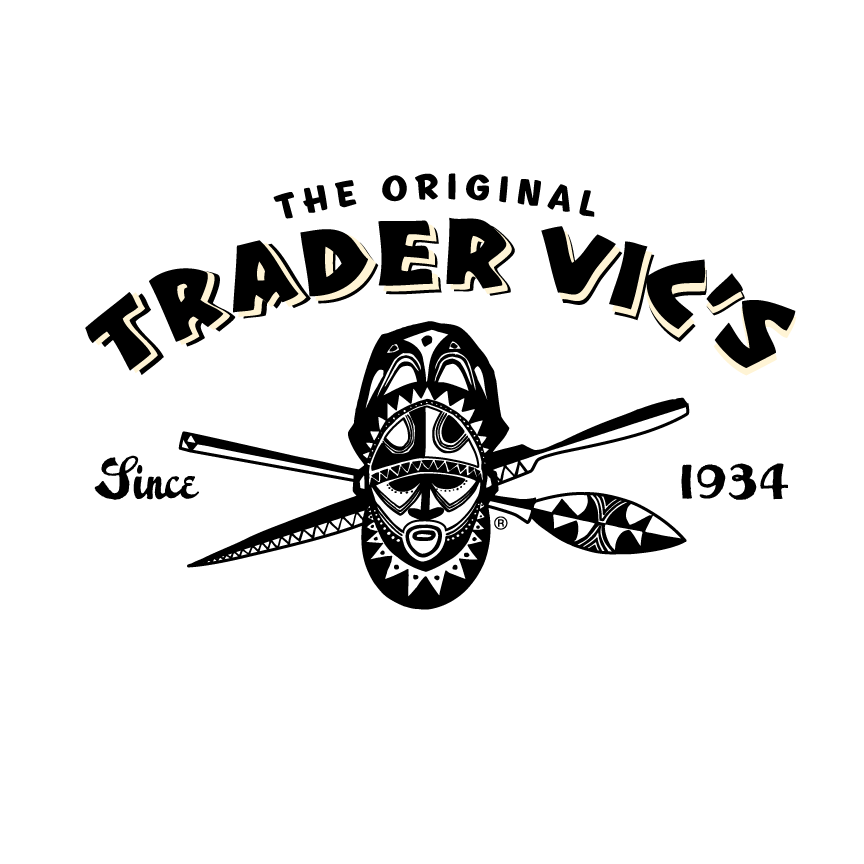 ---
Tomatin
Single Malt Scotch
Since 1897 there has been a quiet revolution unfolding in the heart of the Scottish Highlands. In this idyllic spot the naturally soft water of the Alt-na-Frith burn is introduced to tender Scottish barley. Later, form the tall, slim copper stills of the Tomatin Distillery a mellow, fruity spirit is born. You may have heard the myths of this often wild and beautiful place. Now hear the truth: There is a softer side to the Highlands. There is Tomatin.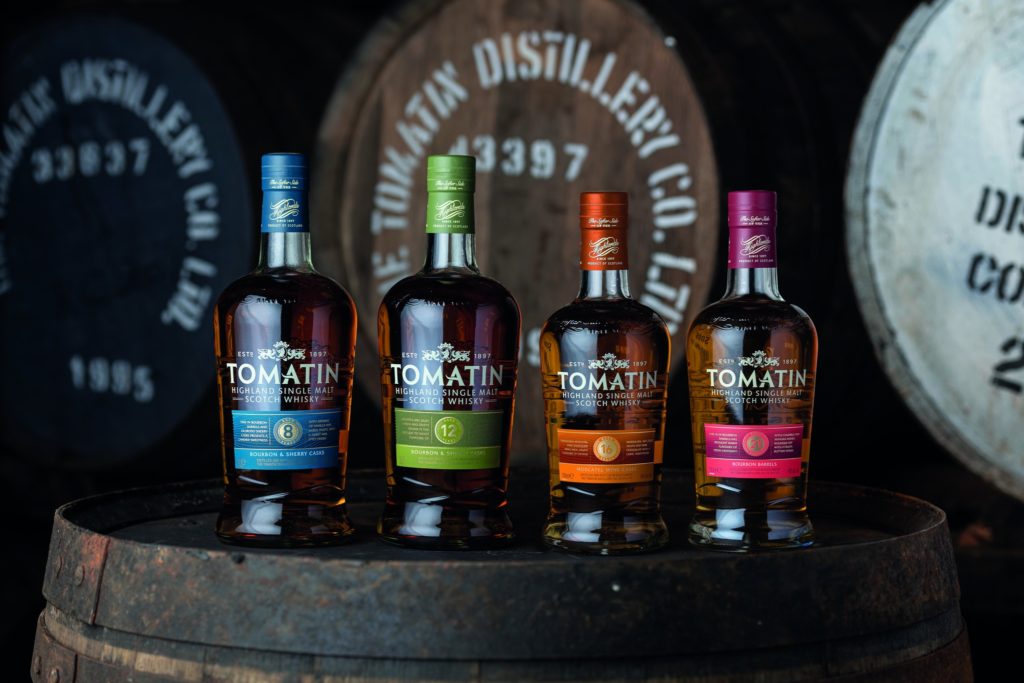 ---
Hell-Cat Maggie
Irish Whiskey
Hell-Cat Maggie is for those who defy convention and do things their own, rebellious way. This blended whiskey is made with grain Irish whiskey from corn and malt Irish whiskey made from malted barley. It's namesake, Hell-Cat Maggie was a member of the notorious Dead Rabbits gang that roamed the Five Points area of Manhattan in the 1840s.

---
Cabrito Tequila
Tequila
Tequila Cabrito is produced by Casa Centinela, a 100% Mexican owned company with over 100 years of history. Aged in American oak barrels free of additives.
---