REY AZUL TEQUILA AND SODA
THE STORY OF REY AZUL TEQUILA & SODA
The story of Rey Azul begins around a UNESCO heritage site of one of the most beautiful agave landscapes at the foot of a volcano in a distillery called "La Magdalena". Because of the high concentration of lava rock (called 'obsidian ') found here, flavorful agave grows in a dark, mineral rich soil.

Blue weber agave requires between 7 and 9 years to mature. The slow growing process allows the plant to absorb the soil and elements while concentrating sugars in its core (the piña) giving the tequila a complex flavor profile. When the time is just right, it is hand harvested in the traditional way by the jimadors using a cutting instrument called "COA".

The distillery where Rey Azul's tequila originates is small compared to other tequila distilleries in Jalisco. Everything throughout the process from growing, harvesting and distilling is painstakingly done by the 2nd generation of the same family of 'Agaveros' (Agave Farmers).

Alberto Esquivias, the 'Tequila Maestro' (master distiller), has followed the same process for the last 16 years. First, fermented juice is distilled in a Copper Pot Still to capture the character of the agave. Then, it is distilled a second time in a small Coffey Still to concentrate the flavor. This small batch process delivers an incredibly flavorsome and smooth tequila.

https://www.reyazultequila.com/our-story/
---
LIME
Zesty lime and a hint of sea salt for a crisp, clean, refreshing finish.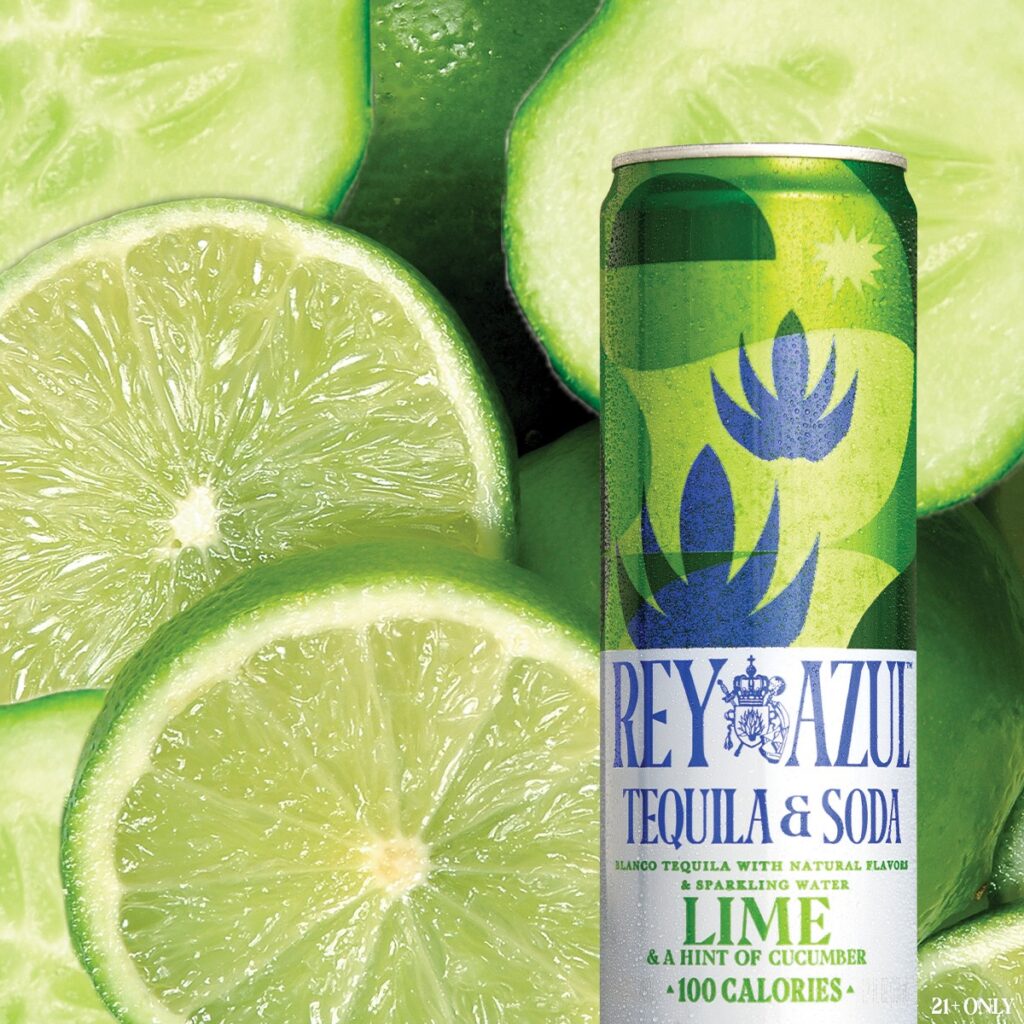 ---
PINEAPPLE
Ripe pineapple and a perfect hint of sea salt.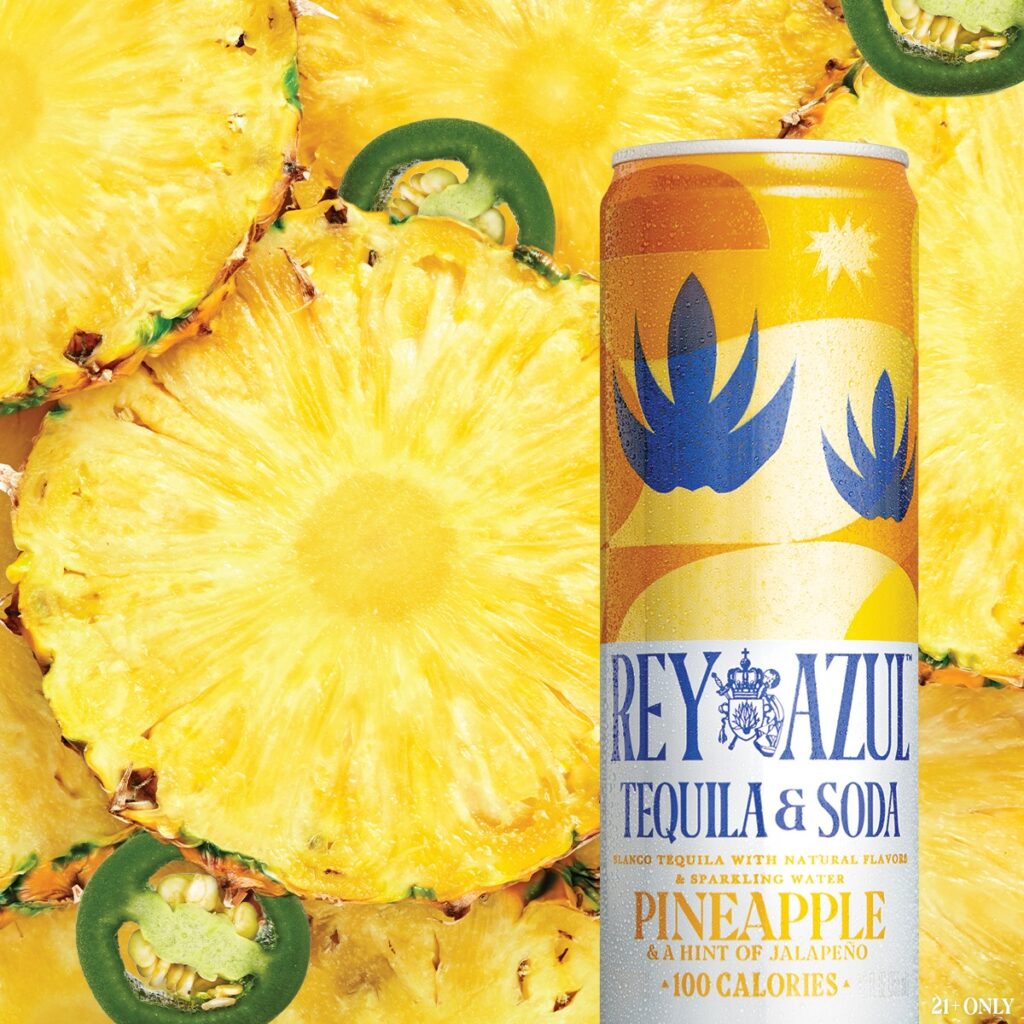 ---
GRAPEFRUIT
Grapefruit makes for a delicious balance of acidity and a touch of sweetness.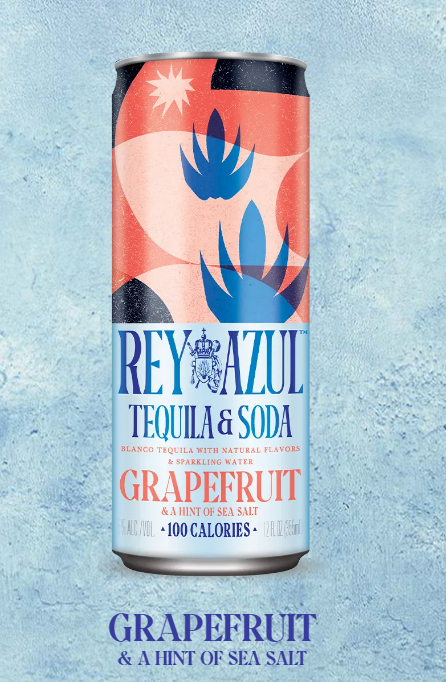 ---
MANGO
Sweet and luscious mango on the nose is followed by a smooth and slightly salty tequila finish.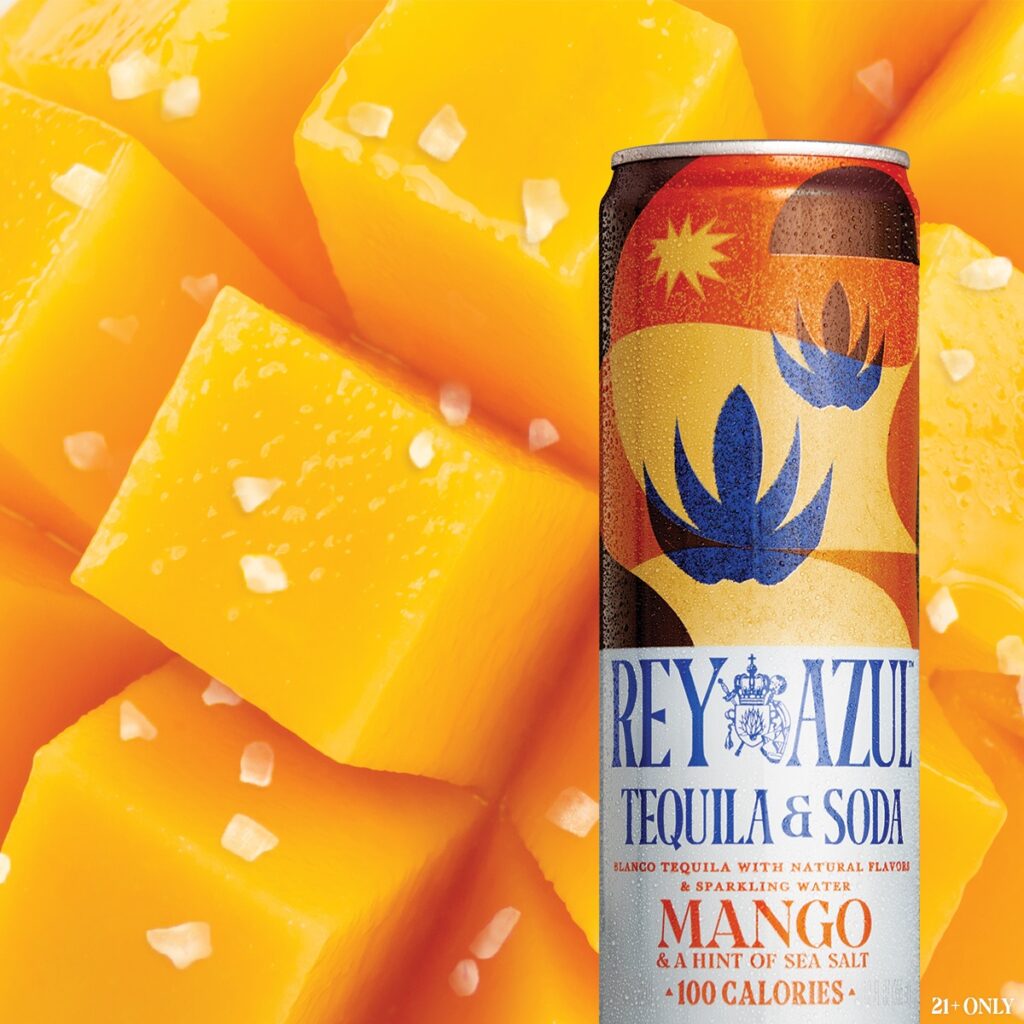 ---
PREMIUM BLANCO TEQUILA – 100 CALORIES – FRUIT FLAVORS
Available in RI. Reach out to your sales representatives today for more information.