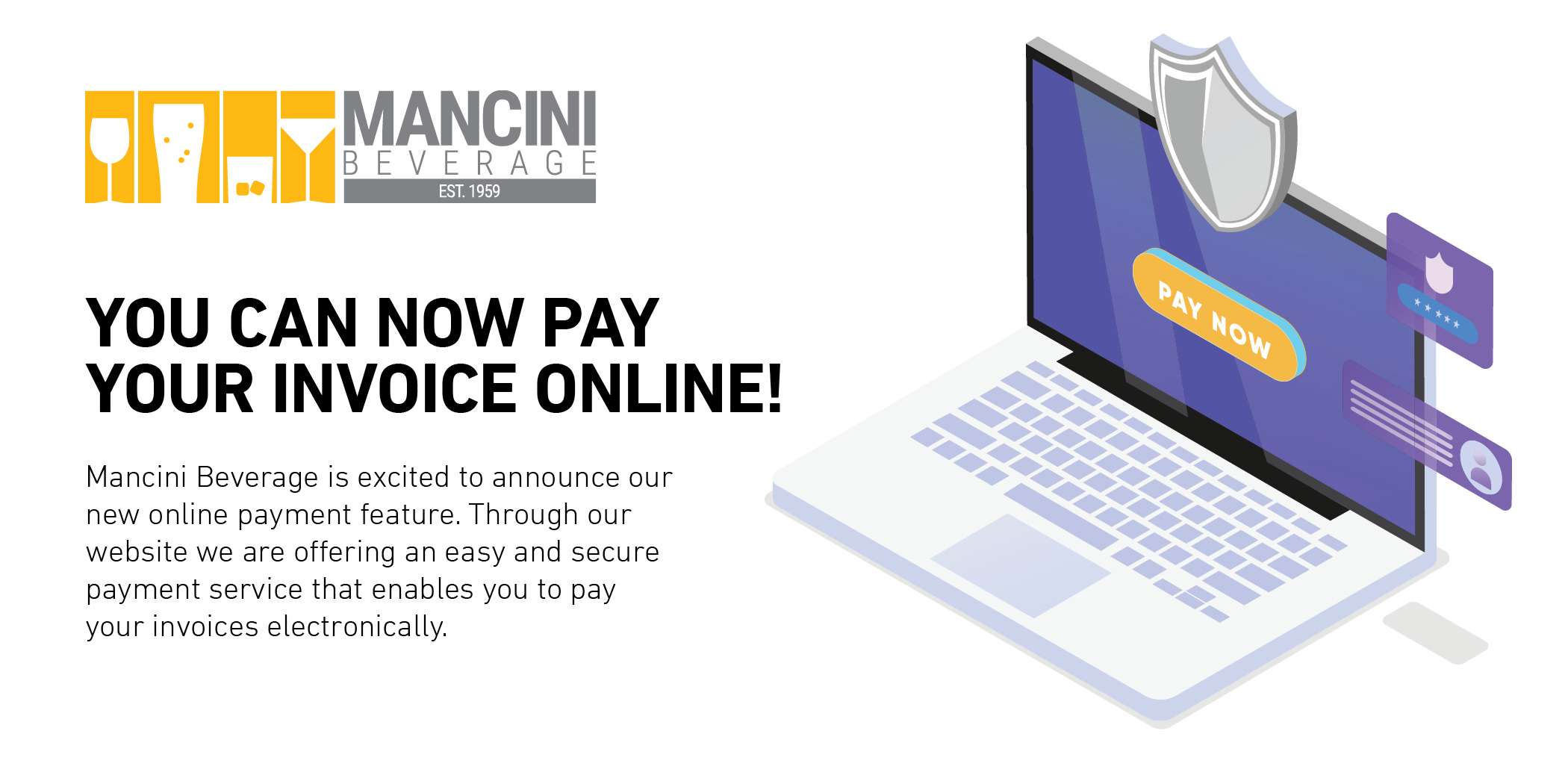 For more information click on the video below or check out our list of frequently asked questions.
Frequently Asked Questions
How do online payments work?
Online payments is a free payment service enabling you to pay your invoices electronically by allowing Paymentus to pull the money directly from your checking account. You can pay by invoice, your complete balance, or any amount you specify.
Note: Even though you will give your bank information to Paymentus it is strictly for the purposes of pulling the amount that you specify through an online payment. Your bank information will be protected and will not be used for any other means.
How often can I make online payments?
You can make payments every day using different bank accounts if you choose. There is no limit to the number of payments that can be made.
Can I edit or cancel payments online?
No, you cannot edit or cancel a payment. Please contact Mancini Beverage at -1-800-992-0589
Can I pay by credit card?
We are not accepting credit card payments currently.
Can I edit or cancel payments online?
You cannot edit or cancel a payment, please contact customer service at 1-800-992-0589