5 Drinks During Distancing For Every Occasion
The Cozy Cocktail
Are you laying on your couch or in bed (we're not judging) during your social distancing? Cozy on up with a show to binge or a book to dive into, and enjoy a hot mug of spiked hot chocolate.
Baileys Salted Caramel Hot Chocolate
1.5 oz Baileys Salted Caramel
1 tsp hot chocolate powder
3 oz milk
Whipped cream
Salted caramel sauce
Popcorn and pretzels to garnish
STEP ONE – Gently heat 100ml of milk and the hot chocolate powder.
STEP TWO – Pour into a glass, and then add WOW with 50ml of Baileys Salted Caramel.
STEP THREE – Pile on whipped cream, a drizzle of salted caramel sauce and marshmallows. Or popcorn. Or chocolate dipped pretzels. Why choose one when they all go so well?
---
Morning Pick-Me-Up
If you need a little extra motivation to fold that laundry that's been sitting in your basket for a few days. Or if you enjoyed yourself a little too much last night video-chatting with friends. Here's a pick-me-up for you.
Tito's Bloody Mary
1 1/2 oz Tito's Handmade Vodka
4 oz your favorite bloody mary mix or make your own (below)
DIY Bloody Mary Mix
4 oz tomato juice
1 dash Worcestershire sauce
1 dash hot sauce
horseradish (to taste)
squeeze fresh lime juice
fresh cracked black pepper
STEP ONE – Just add Tito's Handmade Vodka, bloody mary mix, and ice to a shaker.
STEP TWO – Shake and pour everything into a glass.
STEP THREE – Go wild with your garnishes. Try celery stalks, olives, dill pickles, pickled green beans, lemon, parsley, bacon, cheese cubes, boiled shrimp, etc.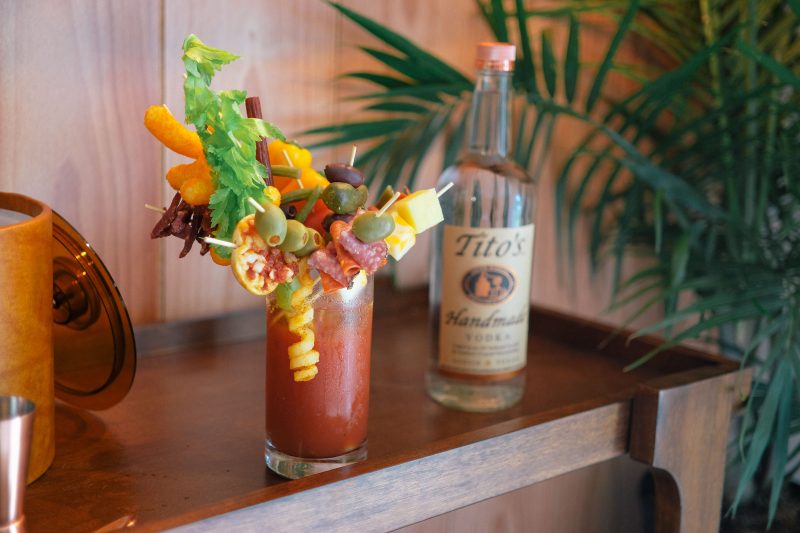 ---
Celebrate From Home
You might be upset you cannot go out for a birthday, a graduation, a promotion, etc. from now until social distancing is over. It doesn't mean you can't celebrate! Throw on your party hat and whip up a pitcher of margaritas.
Cucumber Watermelon Margarita
2 parts Milagro Silver
1 part fresh lime juice
3/4 part agave nectar*
4 watermelon chunks
2 slices of cucumber
STEP ONE – Muddle watermelon & cucumber in a Boston shaker, add remaining ingredients.
STEP TWO – Shake and strain over fresh ice.
STEP THREE – Garnish with Tajin and watermelon and cucumber spears.
*Or Substitute with Simple Syrup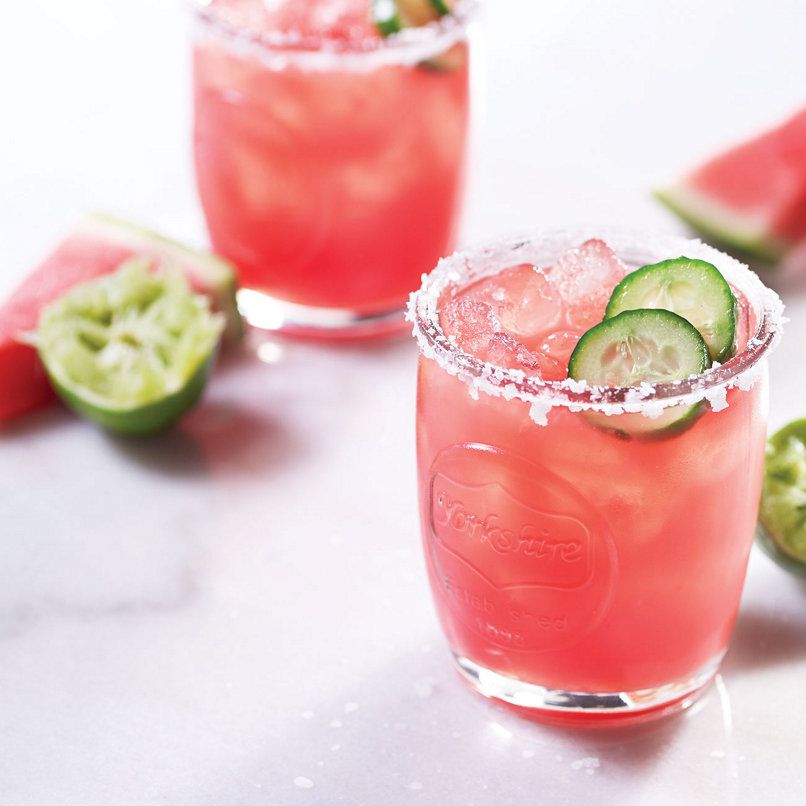 ---
Beery Hungry
Are you snacking and cooking more than usual? Us too! Here's a beery delicious recipe where you add some beer and drink it too!
Yuengling Lager Braised Chili
1 lb ground beef
1 lb Italian sausage, ground
1/2 cup yellow onion, diced
1 Tbsp garlic, minced
1/4 cup chili powder
1 Tbsp cumin
2 tsp smoked paprika
pinch red pepper flakes
2 cups Yuengling Lager
2 cups water
salt to taste
STEP ONE – Combine all ingredients and let simmer until meat is cooked throughout and has broken up into tiny pieces, at least one hour.
STEP TWO – Serve warm.
STEP THREE – Open another bottle of Yuengling Lager and enjoy!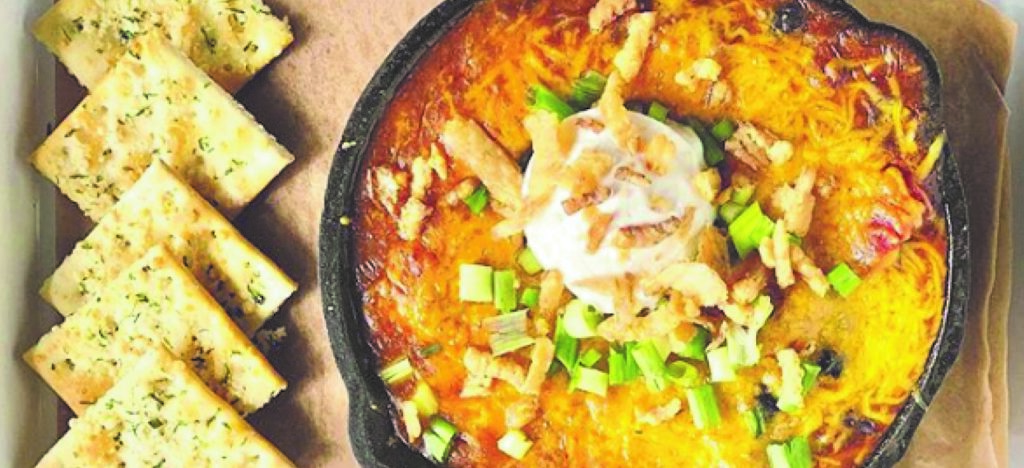 ---
Dinner Date Night
Maybe you and your significant other have been too busy to go out on that dinner date night you've been planning for weeks…or months. It's time to take advantage of this time! Enjoy yourself an at-home dinner date night.
Strawberry Plum Sangria
1 bottle Yellow Tail Rosé
3 plums, sliced
1 cup sliced strawberries
1 cup raspberries
1/4 cup raspberry liqueur (optional)
1 can (13 fl oz) of lemon-lime mineral water or soft drink
1 handful of mint leaves
STEP ONE – Add plums, strawberries and raspberries to a jug. Pour in [yellow tail] Rosé (and liqueur if preferred) and stir.
STEP TWO – Refrigerate for 2 hours.
STEP THREE – Stir in your lemon-lime beverage just before serving for a bit of fizz and garnish with mint leaves.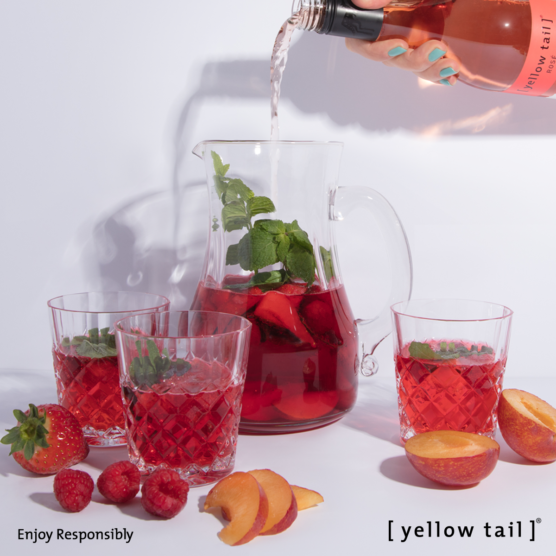 Always remember to drink responsibly.